Bioimages home (click on an image to enlarge)
view this page in its intended navigation context
California montane chaparral and woodlands (WWF ecoregion NA1203) View National Geographic WildWorld profile (WildWorld WWF Wildfinder animal species list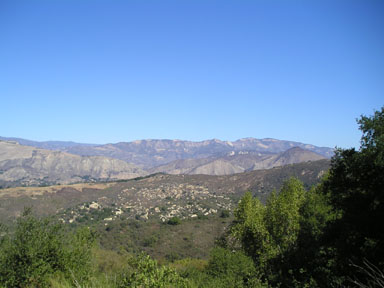 Santa Barbara County, California (c) 2005 Natasha Sherman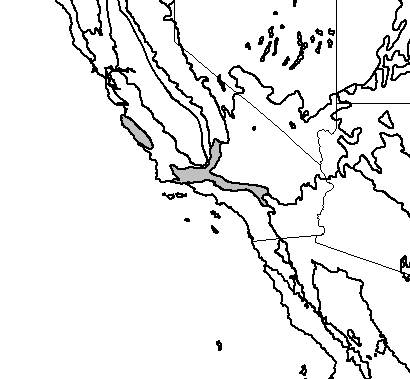 Source of bioregions data: Olson, D. M. and E. Dinerstein. The Global 200: Priority ecoregions for global conservation. (PDF file) Annals of the Missouri Botanical Garden 89:125-126.
Distinctiveness (1=highest,4=lowest): 1 (globally outstanding)
A wide variety of chaparral, oak woodland, and pine forest habitats are included in this diverse mosaic. This ecoregion has the highest number of endemic conifer species in the United States and Canada.*
Conservation Status (1=most endangered, 5=most intact): 3 (vulnerable)
30% of the habitat is relatively intact. The region is heavily roaded and fragmented. Fire suppression, predator extirpation, smog and off-road vehicles are serious threats.*
Some views from the ecoregion



(l) Lytle Creek Rd, San Bernadino, CA, (r) forest above Lake Isabella, CA (c) 2005 Natasha Sherman hires hires
* Ricketts, T.H., E. Dinerstein, D.M. Olson, C.J. Loucks, et al. (1999) Terrestrial Ecoregions of North America: A Conservation Assessment. World Wildlife Fund - United States and Canada. Island Press, Washington, D.C. pp. 337-340.