Bioimages home (click on an image to enlarge)
view this page in its intended navigation context
Aleutian Islands tundra (WWF ecoregion NA1102)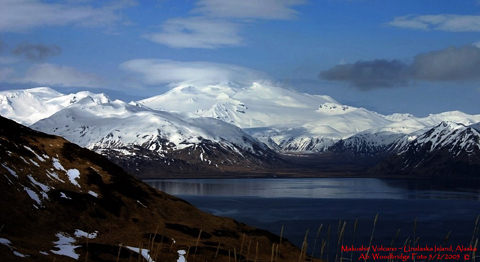 Makushin Volcano and Broad Bay Valley, Unalaska Island, Alaska (c) 2005 Abi Woodbridge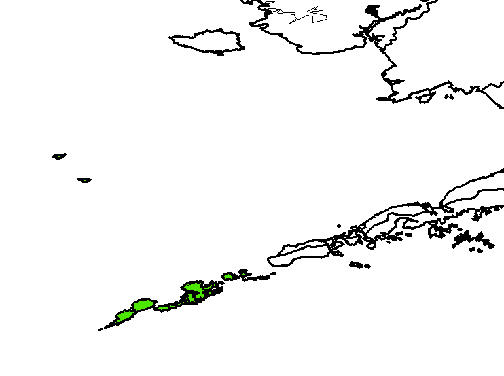 Source of bioregions data: Olson, D. M. and E. Dinerstein. The Global 200: Priority ecoregions for global conservation. (PDF file) Annals of the Missouri Botanical Garden 89:125-126.
Distinctiveness (1=highest,4=lowest): 1 (globally outstanding)
This ecoregion supports enormous colonies of seabirds and a number of endemic plant species.*
Conservation Status (1=most endangered, 5=most intact): 5 (relatively intact)
Although the islands are naturally fragmented, much of the habitat is intact. Feral animals are a threat to bird colonies and result in habitat degradation. Overfishing may be resulting in decline in seabird colonies*
Characteristic species*


Empetrum nigrum (crowberry)

S

alix spp. (willows)

Calamagrostis canadensis (bluejoint)
* Ricketts, T.H., E. Dinerstein, D.M. Olson, C.J. Loucks, et al. (1999) Terrestrial Ecoregions of North America: A Conservation Assessment. World Wildlife Fund - United States and Canada. Island Press, Washington, D.C. pp. 337-340.