Bioimages home (click on an image to enlarge)
view this page in its intended navigation context
Northern tall grasslands (WWF ecoregion NA0812)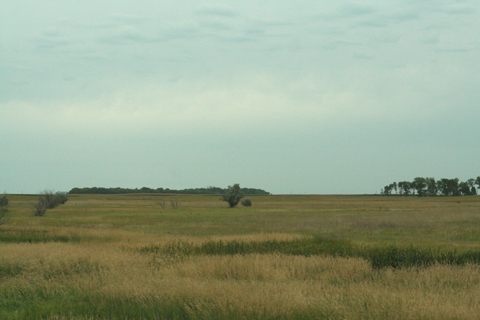 Agricultural grasslands west of Tower City, North Dakota (c) 2012 Steven J. Baskauf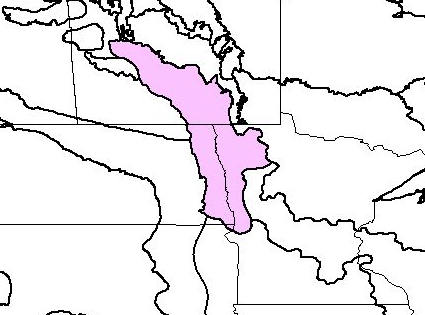 Source of bioregions data: Olson, D. M. and E. Dinerstein. The Global 200: Priority ecoregions for global conservation. (PDF file) Annals of the Missouri Botanical Garden 89:125-126.
Distinctiveness (1=highest,4=lowest): 4 (nationally important)
This is a transitional area which has relatively less diversity than other tall grasslands further to the south.*
Conservation Status (1=most endangered, 5=most intact): 2 (endangered)
Approximately 5% of the ecoregion is intact. Most of the area has been converted to agriculture except for sandy ridges along rivers.*
Characteristic species*


(left of image) Sorghastrum nutans (Indian grass), (right of image) Andropogon gerardii (big bluestem) (c) 2004 Maurice J. Kaurmann hires

Panicum virgatum (switchgrass)
* Ricketts, T.H., E. Dinerstein, D.M. Olson, C.J. Loucks, et al. (1999) Terrestrial Ecoregions of North America: A Conservation Assessment. World Wildlife Fund - United States and Canada. Island Press, Washington, D.C. pp. 258-260.