Bioimages home (click on an image to enlarge)
view this page in its intended navigation context
Wasatch and Uinta montane forests (WWF ecoregion NA0530)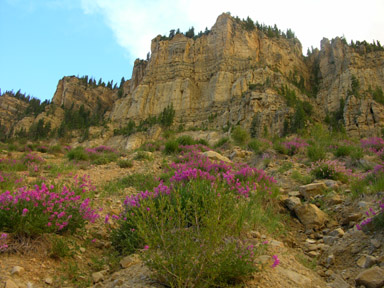 Cedar Breaks Ntl. Monument, Iron Co., Utah (c) 2005 Daniel P. Duran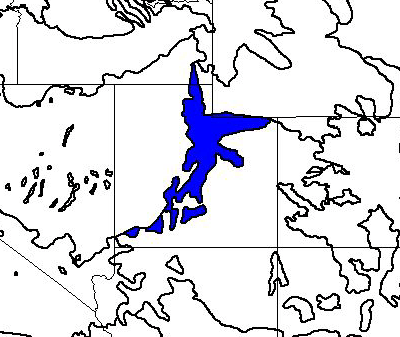 Source of bioregions data: Olson, D. M. and E. Dinerstein. The Global 200: Priority ecoregions for global conservation. (PDF file) Annals of the Missouri Botanical Garden 89:125-126.
Distinctiveness (1=highest,4=lowest): 3 (bioregionally outstanding)
This region contains a variety of coniferous forests. It is relatively dry for a mountainous forest because it lies in the rain shadow of the high Sierra Nevada mountains to the west.*
Conservation Status (1=most endangered, 5=most intact): 2 (endangered)
Most of this region has been degraded by grazing, logging, mining, and recreational use. Large predators are extinct in this area. Very little of the area is protected.*
Characteristic species*

Pinus flexilis (limber pine)
Associated habitats
Cedar Breaks Ntl. Monument, Iron Co., Utah


(c) 2005 Daniel P. Duran hires

* Ricketts, T.H., E. Dinerstein, D.M. Olson, C.J. Loucks, et al. (1999) Terrestrial Ecoregions of North America: A Conservation Assessment. World Wildlife Fund - United States and Canada. Island Press, Washington, D.C. pp. 252-253.
Except as noted, images copyright 2002-2005 Steve Baskauf - Terms of use