Bioimages home (click on an image to enlarge)
view this page in its intended navigation context
Alberta/British Columbia foothills (WWF ecoregion NA0502)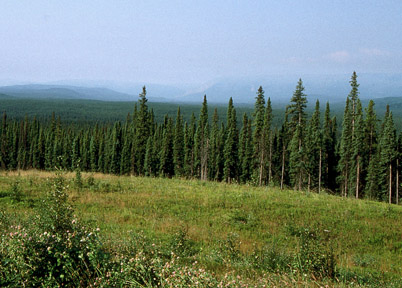 Foothills west of Edmonton, Alberta (c) 2005 Scott and Ruth Bassett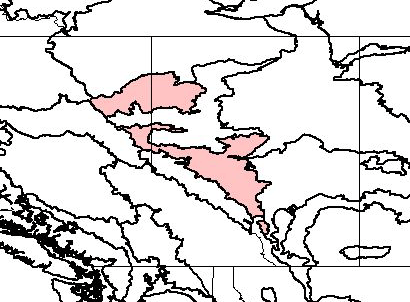 Source of bioregions data: Olson, D. M. and E. Dinerstein. The Global 200: Priority ecoregions for global conservation. (PDF file) Annals of the Missouri Botanical Garden 89:125-126.
Distinctiveness (1=highest,4=lowest): 4 (nationally important)
This ecoregion has one of North America's highest moose densities and is a transitional area for bird and mammal species.*
Conservation Status (1=most endangered, 5=most intact): 1 (critical)
There is virtually no undisturbed habitat in this region. Logging, agricultural conversion, and grazing have disturbed and fragmented the area.*
Characteristic species*

Populus balsamifera (balsam poplar)

Betula papyrifera (paper birch)

Abies balsamea (balsam fir)

Picea mariana (black spruce) (c) 2004 Maurice J. Kaurmann
Larix laricina (tamarack)
* Ricketts, T.H., E. Dinerstein, D.M. Olson, C.J. Loucks, et al. (1999) Terrestrial Ecoregions of North America: A Conservation Assessment. World Wildlife Fund - United States and Canada. Island Press, Washington, D.C. pp. 212-213.
Except as noted, images copyright 2002-2005 Steve Baskauf - Terms of use