Bioimages home (click on an image to enlarge)
view this page in its intended navigation context
Tamaulipan mezquital (WWF ecoregion NA0312)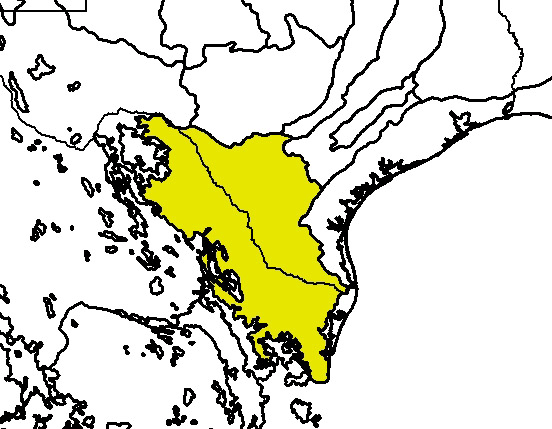 Source of bioregions data: Olson, D. M. and E. Dinerstein. The Global 200: Priority ecoregions for global conservation. (PDF file) Annals of the Missouri Botanical Garden 89:125-126.
Distinctiveness (1=highest,4=lowest): 2 (regionally outstanding)
This region has a rich diversity of tree species and several unique plant and animal communities.*
Conservation Status (1=most endangered, 5=most intact): 1 (critical)
Nearly all of this ecoregion has been converted to agriculture with only 2% of the natural area intact and that area has been heavily altered by humans.*
Characteristic species*


Prosopis glandulosa (honey mesquite)
Hilaria belangeri (curly mesquite grass)
Zizyphus obtusifolia (chaparro)
Aloysia gratissima (jazmincillo)
Acacia smallii (sweet acacia)
Acacia tortuosa (

poponax

)
Celtis pallida (desert hackberry)
Condalia ericoides (javelina bush)
Tetrazygia urbanii (cenizo)
Aloysia wrightii (white brush)
Opuntia engelmannii var. lindheimeri (Texas prickly pear)
Opuntia leptocaulis (tasajillo)
* Ricketts, T.H., E. Dinerstein, D.M. Olson, C.J. Loucks, et al. (1999) Terrestrial Ecoregions of North America: A Conservation Assessment. World Wildlife Fund - United States and Canada. Island Press, Washington, D.C. pp. 258-260.
Except as noted, images copyright 2002-2004 Steve Baskauf - Terms of use