Bioimages home (click on an image to enlarge)
view this page in its intended navigation context
Northeastern Coastal Forests (WWF ecoregion NA0411)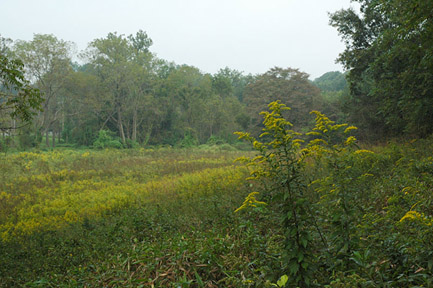 Bucktoe Creek Tract near Kennett Square, PA (c) 2006 David G. Smith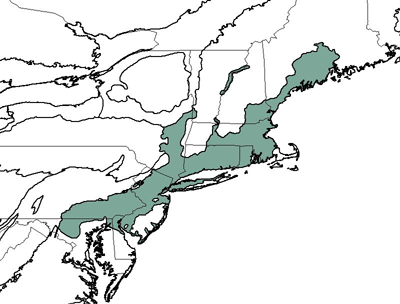 Source of bioregions data: Olson, D. M. and E. Dinerstein. The Global 200: Priority ecoregions for global conservation. (PDF file) Annals of the Missouri Botanical Garden 89:125-126.
Distinctiveness (1=highest,4=lowest): 3 (bioregionally outstanding)
This ecosystem is relatively rich in species and has the highest richness of bird species of North American broadleaf forests. *
Conservation Status (1=most endangered, 5=most intact): 1 (critical)
Suburban development has eliminated all but about 2% of the natural habitat in this ecoregion. There is virtually no old-growth forest or large blocks of intact habitat. The area is highly fragmented.*
Characteristic species*
Castanea dentata (American chestnut) formerly a dominant canopy species, but now nearly extinct

Betula papyrifera (paper birch)
Associated habitats


Bucktoe Creek Tract near Kennett Square, PA (c) 2006, 2007 David G. Smith hires hires
* Ricketts, T.H., E. Dinerstein, D.M. Olson, C.J. Loucks, et al. (1999) Terrestrial Ecoregions of North America: A Conservation Assessment. World Wildlife Fund - United States and Canada. Island Press, Washington, D.C. pp. 170-175.
Except as noted, images copyright 2002-2004 Steve Baskauf - Terms of use